The #1 for
Influencer Marketing
Experience 3x ROI at 5x times the speed of execution – with our AI SaaS Platform.
Ready to Transform Your Influencer Marketing Strategy?
With 40K+ influencers on-boarded and 100's of agencies with us, and with a Google kind of match making search engine, we dive deeper into which influencer would scale your sales.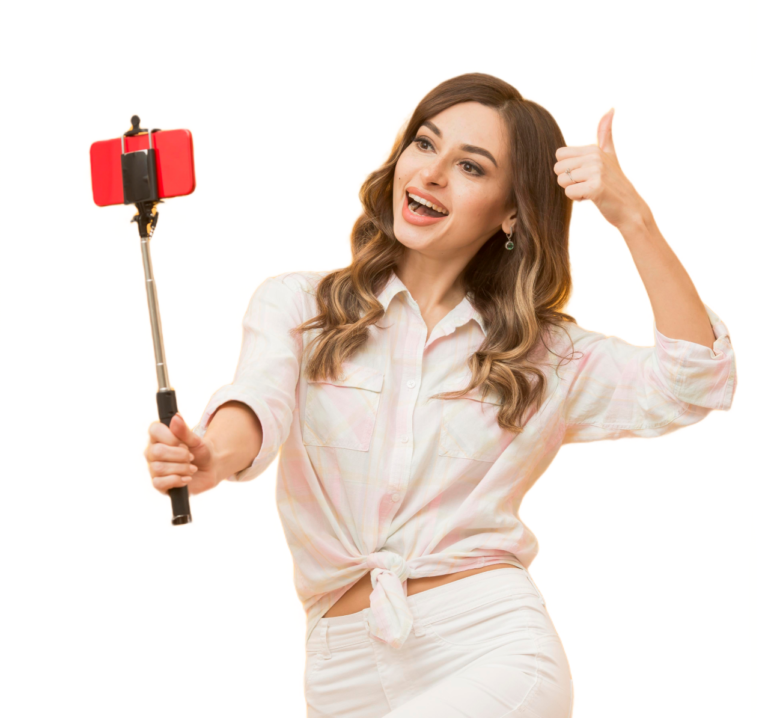 Your Success, Our Features: vHub.ai's Influencer Marketing Tools
Our Game-Changing Features in the Spotlight
Our database of 5 million influencers and 100's of influencer marketing agencies onboarded gives you the perfect influencer at the perfect pricing.
Our AI Search engine gives you 28 parameters to dive deep into for influencer selection, and your competitors study.

More than 30% of influencers on Social media platforms like Instagram and Youtube have fake followers and engagement. Our VQS (vHub quality Score) has taken millions of data points to find if the influencer following and likes are authentic ensuring you are partnering with genuine influencers.
Find influencers who mirror the essence of your preferred profiles. Our Look Alike feature simplifies the discovery process, enabling you to team up with the ideal influencers effortlessly
Once your campaign is live, the ROI dashboard tracks the campaign performance in real time. By integrating your website traffic data we can do a deep dive analysis into the impact of influencer campaigns on your traffic and sales.
An All-in-one platform for all your Influencer coordination. Vet content, approve scripts, and orchestrate your brand narrative to perfection, all within vHub.ai's intuitive interface with AI assisted suggestions from vHub.ai to make sure your campaign is successful.
We manage all kinds of campaigns, paid, barter, coupon sales, content creation for your digital marketing etc. Harness the power of customization with vHub.ai's influencer lists for your unique requirements.
Insights That Matter: Search Engine Mastery
Tap into a vast pool of 5 million profiles on YouTube and Instagram with 20k onboarded on our powerful search engine. Gain deep insights into influencers' demographics, engagement rate, gender distribution, and more.
VQS Score: Trust in Authentic Influence
Say goodbye to fake engagements and hello to genuine connections! Our game-changing VHub Quality Score (VQS) separates genuine influencers from the rest, keeping your campaigns free from inauthentic influences.
Look Alike Profiles: Precision at Its Best
Discover similar influencers effortlessly. Based on your search, uncover look-alike profiles, making it a breeze to assemble a powerful team for your campaigns.
Real-time Performance Reports
Track your campaign's success in real-time. Receive instant insights into how your videos and content are performing, ensuring you stay on top of your brand's influence.
Influencer Management at Your Fingertips
Shortlist, hire, and curate your influencers with ease. Accept, reject scripts, and approve videos before they go live, ensuring your brand's message is conveyed just right.
Custom Strategies with Lists
Craft your custom strategy by creating influencer lists. Add influencers, organize, and strategize your campaigns with precision. The power to tailor your influencer marketing approach is in your hands.
Experience Performance-driven Influencer
Marketing Solution
Why vHub.ai is the best for your Influencer Marketing Spend!
Streamline Influencer Marketing campaign management with our powerful AI-powered platform built for brands like yours!
Data-Driven Influencer Discovery
Every Influencer has an audience and the audience is interested in some category for which they follow the influencer. Our AI determines why the audience follows this influencer and matches it with your brand. Unheard of, right ?
Say goodbye to fake engagements! Our VQS Score ensures that your influencers are genuine and will give your organic growth.
Campaigns Crafted for you
Our Campaigns work with CPV driven marketing, content creation, end-to-end Campaign management. We can help you to grow by giving you examples of what all can be done with Influencer Marketing.
ROI Driven Influencer Marketing
Stay ahead with real-time analytics. Our platform offers instant visibility into performance, allowing you to celebrate each triumph and optimize continuously.
Dive into Similar Profiles
Uncover a world of influencers whose audience and style closely resemble your favorites, making every collaboration count.
Streamlined Campaign Management
Master your influencer marketing workflow with vHub.ai. From influencer shortlisting to final content approval, manage your campaigns with efficiency and grace.
People love using vHub.ai
My brand is a niche in deep tech and no one could find the influencers and I was blown by their search for the perfect influencers. My business needed influencers and I am happy with vHub.ai
Working with vHub.ai & their amazing team solved all problems for us!Their super user friendly platform identified right set of influencers for us! Sorted by VQS (vHub Quality score). If you want to get started with influencer marketing, I recommend vHub.ai & their team are the best!
vHub.ai has been extremely helpful in driving better ROI with influencer campaigns and helping us increase our reach significantly.
vHub.ai's features remove all opacity and guesswork from Influencer Marketing and their SaaS platform ran our campaign end to end gaining us more than 1M views and identifying high intent customers.
It was a good day today. Chose 5 influencers on vHub.ai for Mlada. I think it's gonna be a good ride. They have a nice easy product to select influencers on your budget. Like a marketplace for brands and influencers.
I believe in a world of fakes, one should support genuine people building good ventures. If any business wants to do influencer marketing campaigns, vHub.ai by  @rajeshjagasia & team is a useful SaaS tool. PS: It also tells the authenticity score of creators.
Experience Ultimate Influencer
Marketing Solution
Dive into the impact of Influencer Marketing and its role in elevating brands. Learn how trust…
Revolutionizing Influencer Marketing in India: vHub's AI-Powered Impact on Pilgrim's Campaign. Explore the transformative journey of…
Unveiling Success: vHub's Instagram Campaign for iMumz. Discover how vHub achieved lead generation excellence and elevated…
Frequently Asked Questions ?
Here you can find solutions to all your queries.
Schedule a personalized demo
Unleash the magic where influence meets innovation. Don't just dream success; schedule your demo now and make it a reality!