iMumz's Brand Boost: A Successful Instagram Campaign by vHub.ai
Unveiling Success: vHub's Instagram Campaign for iMumz. Discover how vHub achieved lead generation excellence and elevated brand visibility for iMumz through a dynamic influencer marketing campaign.
In today's ever-changing digital landscape, social media platforms have become vital tools for businesses to connect with their target audience and achieve tangible results. This case study delves into vHub's remarkable success story as an AI-powered company, executing a lead generation influencer marketing campaign for iMumz, a specialist in pregnancy-related products.
1. Data-Driven Strategy and Targeted Influencer Selection: vHub's Success in Engaging imumz's Target Audience
vHub embarked on this campaign with a clear mission: to generate high-quality leads for iMumz while concurrently enhancing brand visibility and awareness within the target market.
vHub's In-Depth Analysis: The campaign began with a comprehensive analysis of iMumz's target audience, which primarily consisted of expectant mothers and women actively seeking pregnancy-related products. Leveraging their advanced AI technology, vHub meticulously crafted a data-driven strategy aimed at identifying and engaging Instagram users who closely aligned with iMumz's desired demographics, interests, and online behavior patterns.
Empowering Influencers: Through vHub's platform, influencers had the opportunity to apply for campaign participation. What set vHub apart was its AI-powered tools and specialized scoring system, enabling the platform to intelligently rank influencers. This critical influencer selection process, often challenging for brands, was simplified by vHub's data-driven approach, ensuring a perfect match between brands and influencers.
Compelling Visual Content: To captivate and resonate with the target audience, vHub produced visually compelling content that highlighted iMumz's unique product range, with a specific emphasis on the benefits for expectant mothers. This content comprised vibrant images, engaging reels, informative captions, and relevant hashtags, all meticulously tailored to align with the audience's interests and preferences.
Data Analysis and Targeting: Through the seamless integration of AI-powered analytics tools, vHub consistently monitored the campaign's performance, scrutinizing metrics such as impressions, engagement rates, and click-through rates. Armed with this invaluable data, vHub continuously fine-tuned the campaign's targeting parameters and content strategy, resulting in an optimized overall performance.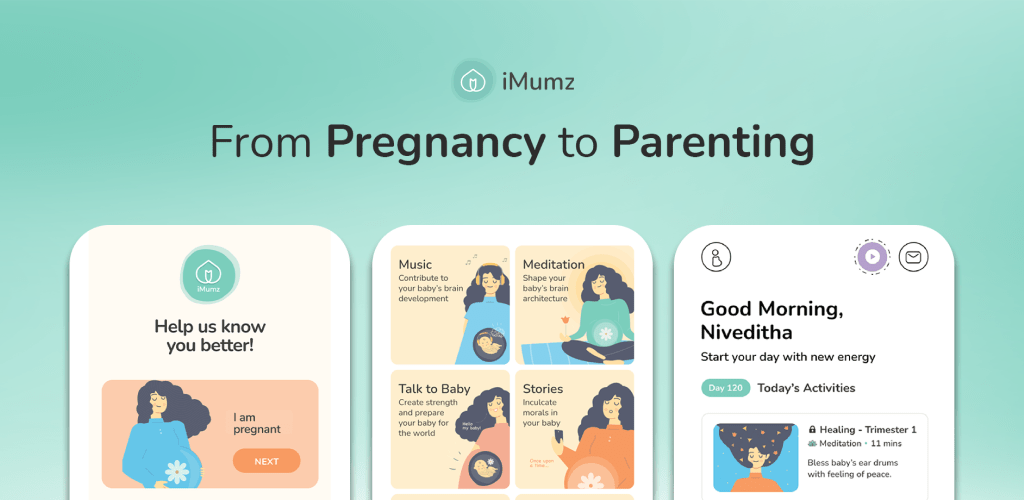 2. Exponential Growth in Views, Engagement, and ROI
Increased Views and Engagement: The Instagram campaign yielded extraordinary results, catapulting the views on iMumz's content to an impressive 2.2 million. The captivating visuals and compelling messaging grabbed the attention of the target audience, resulting in higher likes, comments, and shares.
Boosted ROI: This well-targeted campaign generated a substantial increase in leads for iMumz, with over 200 calls and 20 sales. By effectively reaching expectant mothers and women interested in pregnancy-related products, iMumz successfully drove qualified traffic to their website, converting a significant number of leads into satisfied customers. This not only boosted ROI but also contributed significantly to iMumz's overall business growth.
Enhanced Brand Awareness: The campaign played a pivotal role in enhancing iMumz's brand awareness through strategic content creation and precisely targeted distribution. The increased visibility on Instagram solidified iMumz's position as a trusted provider of pregnancy-related products, leading to improved brand recognition and recall among its target audience.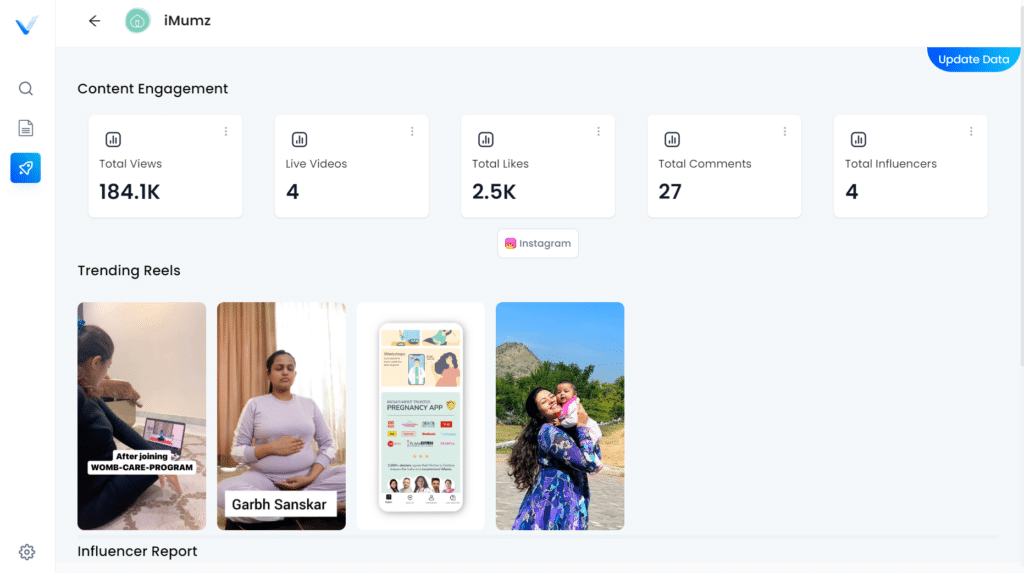 The lead generation campaign executed by vHub on Instagram exceeded all expectations, delivering high-quality leads, an impressive ROI, and enhanced brand awareness. Leveraging the power of AI-based analytics and captivating content, iMumz effectively engaged with expectant mothers, resulting in increased visibility, stronger customer connections, and ultimately, substantial business growth.
To replicate these outstanding results for your own business, consider partnering with an AI-driven company like vHub to enhance your lead generation efforts and maximize your brand's potential on social media platforms. Contact vHub today to explore how they can help you achieve exceptional results in your industry. Don't miss the opportunity to unlock success in the digital age.
For more in-depth insights into Influencer Marketing and strategies to maximize its potential, explore these valuable resources: